Top-Notch Commercial Roofing Services in Louisville, KY
At Bowling Roofing, we're dedicated to providing quality commercial roofing and customer services.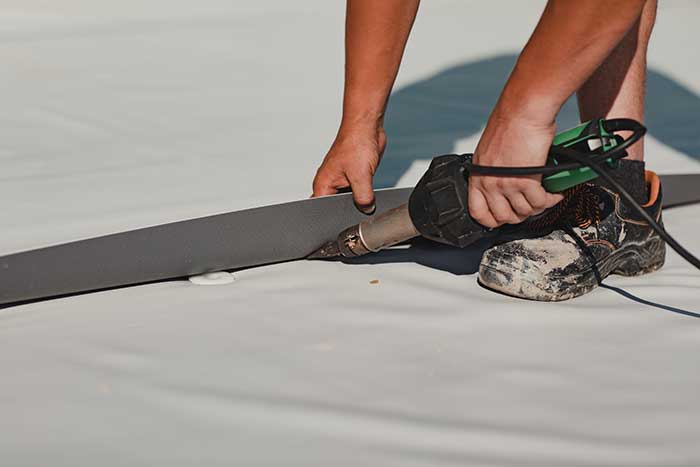 We know that a roof is more than just protection from the elements. It's the first thing your customers see when they visit your business. It's also an important indicator of how well you take care of your property, which can impact whether or not they choose to do business with you. And that's why we work hard to ensure every roof we install looks great and stands up to the test of time.
From start to finish, our team will work hand-in-hand with you to ensure that your new roof is installed properly and meets all local building codes.
Our Commercial Roofing Services
When it comes to commercial roof replacement, the only thing we like more than working hard is ensuring you're satisfied with the work. That's why we offer free roof estimates, 24-hour emergency response, and same-day service for leak repairs.
We know that keeping your business running smoothly is essential, so we've put together a full suite of services to ensure your commercial roofing system is in tip-top shape. Whether you need a complete replacement or routine maintenance, we're here for you. We also offer a 30-year warranty on our roofing systems, and you can rest assured that they are built to last.
Request a Free Inspection
We're the roofing experts, and we love what we do. We've been in business for almost 90 years and can help you with your roofing needs. Contact us today for a free inspection or fill out our online form to schedule an appointment.