Chimney Caps for Your Home
Chimney caps are designed to prevent rainwater from entering your roofline when it rains heavily during winter. When rainwater enters your roofline, it can cause damage to your roof and home's interior structure. That's why we recommend using a chimney cap on all our services. It helps keep your property safe and secure while also preserving its beauty.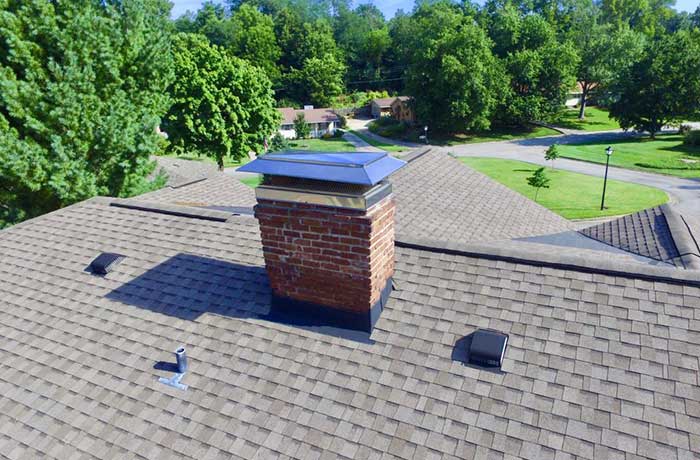 If you want to keep your family safe and sound, it's essential to have a professional chimney cap installed in your home. Our team offers expert chimney cap installation services that keep your family safe. If you live in a house with an existing fireplace or wood stove, you need a chimney cap to protect your property from flooding or other water damage caused by rainwater entering the chimney system through cracks or gaps in the roofing system.
At Bowling Roofing, we take pride in providing our clients with high-quality chimney caps at affordable rates.
Our Gutter Services
Gutters are the unsung heroes of your home's exterior. They help keep your home dry, protect it from water damage, and help prevent costly repairs down the line. If you've ever had a leaky roof or soggy basement, you know how important gutters are to keeping your home safe and comfortable.
We've been around since 1933, and we've learned that there's no one-size-fits-all approach when it comes to gutters. That's why we offer a wide range of services tailored specifically to your needs, from professional installation to maintenance plans that ensure everything stays in tip-top shape year after year.
Get in Touch
We want to help you keep your home safe and dry so that you can enjoy what's important in life. Contact us today to find out more about our services or fill out our online form to request a free estimate.